All Good Things Come As Expected
Intelligent Connected Mobility Platform under GAC Group
Adhere to compliant operation and focus on quality service
Build a three-dimensional travel ecology, construct a fully open automatic driving operation technology system, and promote the commercialization of automatic driving.
About ONTIME
We are a leading mobility technology and service company in China, committed to building a comprehensive and multidimensional mobility technology solution and service system. We offer (i) mobility services, primarily ride-hailing and Robotaxi services; (ii)technology services, primarily AI data and model solutions, and high-definition (HD) maps; and (iii) ecosystem services where we offer a full suite of support for drivers and car partners.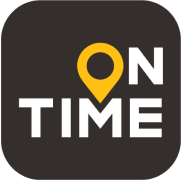 ONTIME APP
ONTIME APP

ONTIME Mini APP

ONTIME Official Account